* SCAM ALERT *
I have been alerted that someone is impersonating me asking for assistance with a translation, then sending out a check before the work is completed. This is a scam. My phone number and email address are published in the upper right corner of this page. Please contact me if you receive any such offer. Also please refer to the American Translator's Association Articles about Scams.
---
Affordable Spanish-English Translations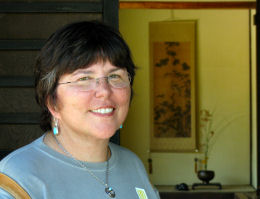 Fast and accurate, afforadable and guaranteed translations. Lowest rates available anywhere. Notarized certificates provided for legal documents.
Translations Types
Bevin Translation Services of Santa Fe, NM specializes in English-to-Spanish and Spanish-to-English translations. We will translate documents of any length and style, and will conduct verbal interpretations as needed either in person or by telephone. We also offer expert subtitle translation services.
Teresa Bevin knows that because the internet has made world-wide contact a common occurrence, multilingual communication has become increasingly necessary for corporations, governments and individuals. Large multi-national companies need internal and external documents translated for subsidiary offices, and smaller companies have expanded to outside markets, a move that requires translation of many of their documents. Individuals who interact with people from other countries may find the need to have documents translated – such as travel documents, veterinary or health papers, and translations of sales or personal correspondence to name a few.

Categories of Translation
Business Translations
Medical Translations
Legal Translations
Technical Translations
Literary Translation
Personal Translations
Commercial/Marketing Translations
Subtitle Translations